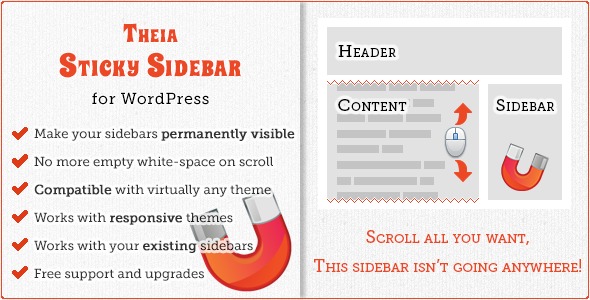 Theia Sticky Sidebar for WordPress makes your existing sidebars sticky and permanently visible, regardless of their position and how much the user has scrolled down.
It's compatible with virtually any WordPress theme, and works out-of-the-box for most of them.
For the rest, there's a user-friendly admin page where you can tweak it to perfectly fit your theme.
Features
Makes your sidebars permanently visible.
No more empty white-scroll on scroll.
Compatible with virtually any WordPress theme.
Works with responsive themes.
Works with your existing sidebars and widgets.
Degrades gracefully for visitors without JavaScript.
Receive support and free upgrades.