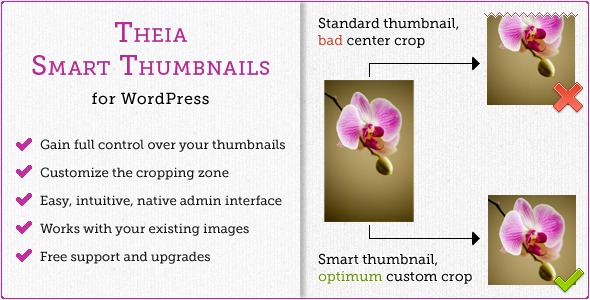 Theia Smart Thumbnails for WordPress gives you complete control over your thumbnails. You don't have to manually crop your photos, or upload different versions of your thumbnails. Now you can simply choose a focus point for your photo – like an object of interest, someone's face, etc. – and the related thumbnails will be automatically regenerated to include that focus point. Your website will be much more visually pleasing and your visitors will thank you for it.
Features
An easy-to-use and native admin interface.
Works with your existing photos.
The administration page comes with a powerful Live Preview that allows you to easily customize your thumbnails.
Works with virtually any WordPress theme and plugins.
Receive 1 year of support and free updates.